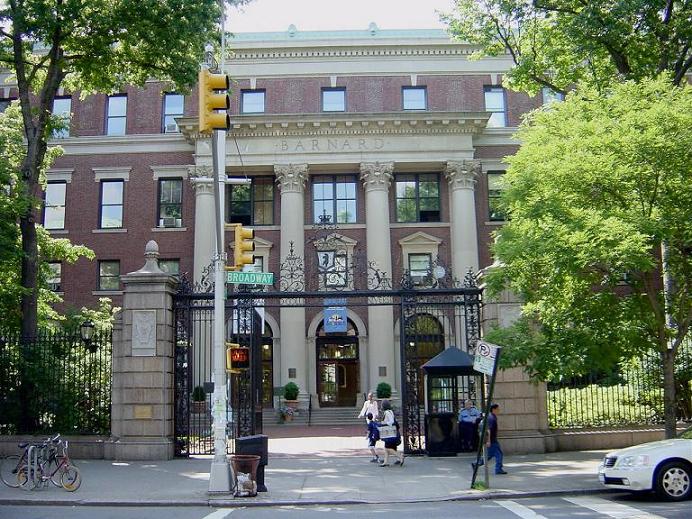 HollaBack! Another mailing from my alma mater Barnard College and its Barnard Center for Research on Women. I flipped the post card over to see phrases like "combat street harrassment" and "ending sexual harrassment." I flipped back to the front of the card to see an angry (or was she hurt) looking young gal holding up her hand as if to say stop . . . or hollaback?
When I actually read the text, the fog lifted at once. No, it's not an obscure word from some Spanish dialect. HollaBack! is about "feminist responses to street harassment." It's about creating safe transit and safe communities by ending sexual assault. It's about getting tough and street-wise. It's about women fighting! We're fighting back. We're HOLLERING back. I finally got it. Forty plus years into the feminist movement and according to the Barnard Center for Research on Women, we lady-folk are still victims. Society still doesn't treat us properly. The feminist movement may be gulping for air, but it hasn't breathed its last. And to prove it, we're going to finally make streets safe for women by using "technology, mapping and community organizing." Heaven help us.
Back in 1971, when the Center was founded, who would have thought that years down the road Barnard would be sending its alums mailings about hollering back, polyphonic feminism, erotohistoriography, economic and sexual justice and other such topics covered by 'sexuality scholars' and those whose area of expertise is 'gender/sexuality/queer studies.'
I'm often told that the current crop of Barnard undergrads is interested mostly in being good students and getting a sound education. Perhaps at this point the Women's Center is an afterthought, a 70s hold-over, a campus anomaly. I certainly hope so, and, in fairness, it should be added that not every mailing from Barnard is about reproductive justice (their term) and feminist art. The campus is also host to Bach concerts and back in February there was a lecture about raising happy and moral children.